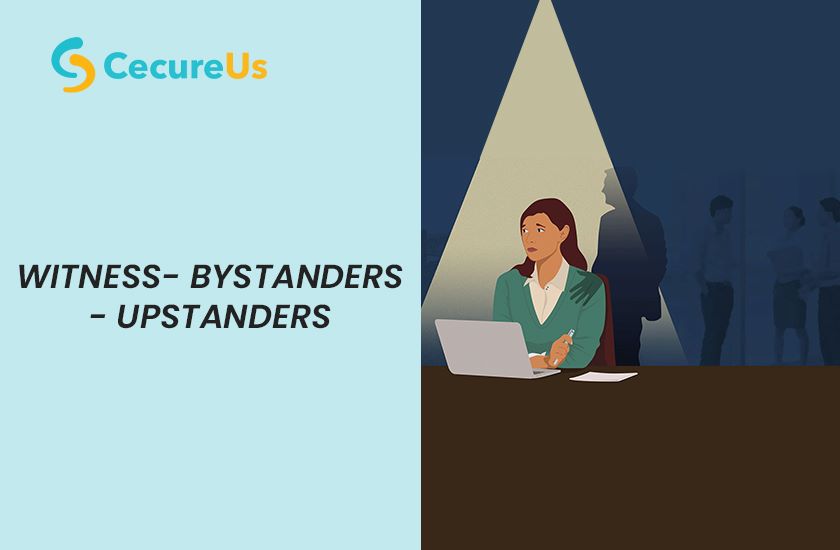 In a lot of the Sexual harassment cases that I have handled, witnesses play a crucial role. Some witnesses open up and some don't. Some need a lot of cajoling to speak and assurance of confidentiality.
Types of Witness that I have experienced:
Fearless Witness – telling the truth and taking the side of justice.
Hostile Witness – Unwilling to tell the truth. trying to protect the oppressor and save their own job.
Aloof Witness – I don't care as long as I am safe. I will not take sides.
This is the quote that comes to my mind when I think about the responsibilities we all have as Witness/bystanders.👥
"If you are neutral in situations of injustice, you have chosen the side of the oppressor. If an elephant has its foot on the tail of a mouse, and you say that you are neutral, the mouse will not appreciate your neutrality."
— Archbishop Desmond Tutu
As an adult, Speak up even if the victim is a stranger. Your silence empowers the oppressor. It deepens the roots of Toxic work culture.
3 simple ways, Bystanders can support the victim:
Direct – Directly raise your voice and ask the oppressor to stop.
Distract – Distract by asking for directions or asking if you can use their phone for a call.
Delegate – Delegate to someone in authority to stop the incident.
Safety is a roof that can stand only if we agree to become pillars.🤝
Here is a lovely video from the UN, to suggest simple ways that witnesses can support.
Have you witnessed harassment? How did you react? Please leave a comment below or write to connect@cecureus.com. For more blogs and articles, visit our official website. Contact us for workshops and queries related to POSH, EAP (Employee Assistance Program,) and Diversity and Inclusion.