Together lets make your workplace secure and harmonious
Your trusted partner in all things Prevention of Sexual Harassment in workplace.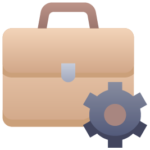 Employee Awareness Training
Helps employees understand what constitutes sexual harassment and how to recognize and report it.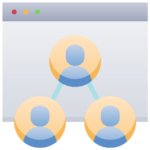 Training the Trainers
Provides trainers with the tools and resources they need to create a culture of respect and inclusivity in the workplace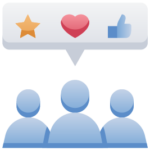 Training for commitee
Helps Internal committee members understand their role in implementing and enforcing the POSH policy and handling harassment complaints with role plays and Case discussions.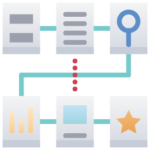 End to end compliance
Protect your Org. from legal liability and create a safe & respectful work environment for all employees with end-to-end compliance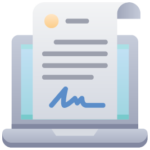 3rd party empanelment
Our panel of External members are spread across India. With a collective experience of Lawyers, NGO's, HR our SME's each having a minimum of 15+ years of experience in POSH.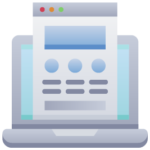 E-Learnings
Stay updated with PoSH awareness, laws and rights. Stay equipped with PoSH  knowledge through our online training modules and assets
Our Comprehensive Approach
We believe every employee has the right to work in an environment, free from sexual harassment
We work closely with leadership team to span out the policies and awareness throughout the organization
We believe that every employee has the right to work in an environment free from sexual harassment
Working with you to bring change
are victims of harassment at workplace
of harassment stops by confronting or speaking up
of employees are not aware of POSH complaint id
of employees assume that only physical form of harassment is sexual in nature.
Who we are
"Safety is a shared responsibility" – We believe in it.
We are CecureUs (Pronounced as Secure Us), we are in the business of weaving a safe and harmonious workplace among the workforce. We are committed to creating a culture that values diversity and inclusivity, and that means taking a stand against sexual harassment.
"Behind every harassment complaint that gets reported at work, there is a leader who has empowered the victim to speak up. The leader has helped blossom the org. culture

Viji Hari

Founder, CecureUs
BCC: Behind Closed Cubicles
How to deal with Sexual Harassment at the Workplace
Written with an experience of having worked with over 400+ corporates for POSH compliance, this book by CecureUs founder, Viji Hari, is one of the most relatable accounts on Sexual Harassment faced by employees and how we can deal with incidents and their prevention at the workplace.
BCC is a collection of 18 real life stories of harassment. It is has tips for managers, HR, and IC members.
Take a sneak peak
Get your copy today!
Let's Build Secure & Harmonious Workplaces