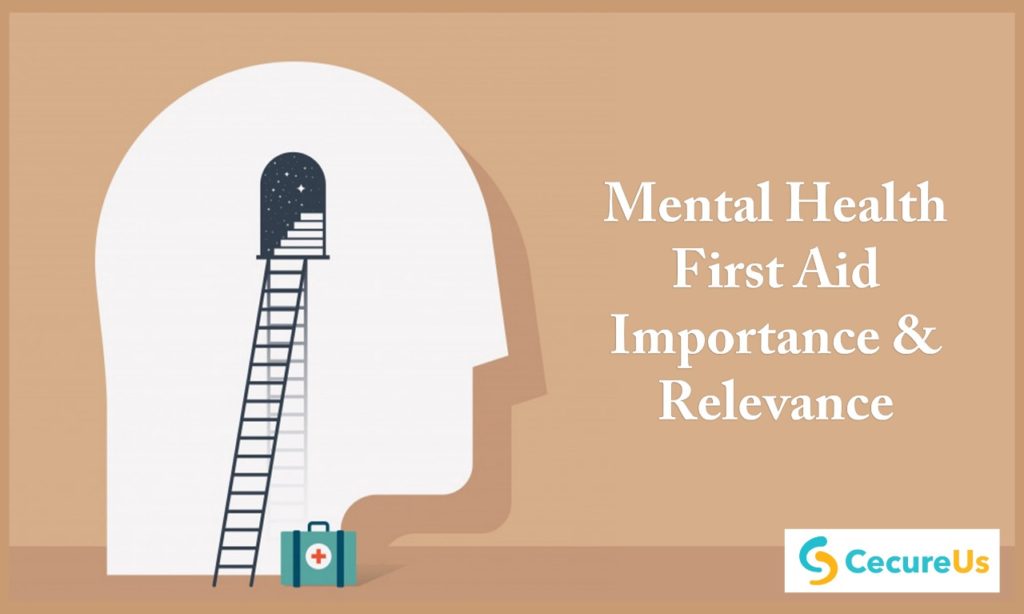 • What is Mental Health First Aid & Why it's the need of the hour?
• How mental health first aider certification is a must for Human Resource Professional?
What is Mental Health First Aid?
Mental Health First Aid is nothing but a concept similar to first aid but aimed at assisting people to maintain mental wellbeing and a process to intervene. Those who get trained to assist people in this field are called mental health first aiders. Mental health first aider's duty is to ensure identify the person at risk, and refer them to a professional.
Why it's the need of the hour to understand what mental health & mental health first aid is?
The concept of mental health and mental health first aid is still alien to our sub-continent, given the fact we have more than 139000 people succumbing to suicide in 2019 alone, the highest in the last 10 years!
With more technology engulfing our physical world limiting human touch when virtual interaction became the new normal, it is high time that we focus to know more about what mental health is all about and how to identify people struggling with challenges.
Through this certification course by the Mental Health First Aid India came an opportunity to equip myself as mental health first aider. This helped me in identifying those struggling to maintain mental health and the process to intervene. This truly was beneficial in both walks of my life both professional & personal.
Mental Heath First Aid certification for Human Resource Professionals
We still see there is a stigma attached to anyone who visits a therapist/psychologist.
Let's get some perspective – a psychologist is as similar to your dentist or a personal trainer. Obviously the function varies but the willingness to seek self-help and ensure the overall wellbeing, one should not resist & stray away from the most important one.
As a human resource professional for 7yrs with a background in social work, psychology has always been a key area of interest for me. Human interaction has been the center of my work life throughout. With a major chunk of an employee's day spent at work, what best way none other than HR professionals to be the ones equipped to identify signals of employee mental health problems.
The fact is mental health issues in itself is a huge spectrum. The concept behind this certification is to read the signals of those who are identified to have mental health issues and empathize with them until a professional intervention is set in place.
Most of the multinational corporations have EAP – Employee Assistance Program. Does your employee feel confident to approach these platforms to open up?
So, what if an employee or a friend of yours starts showing physical distress about a recent life incident. How would you approach them?
Does talking about depression and suicide still a taboo for you?
These are the questions that needs to be asked and barriers that will need to be removed in order to become a mental health first aider.
Never underestimate the power of a conversation.
About the Author:
Charles Vinoth F is an International HR Business Partner with Mphasis who comes with an experience of 7 yrs in the field of HR.
He holds a Masters Degree in Social Work with HR specialization from Madras School of Social Work – Egmore, Chennai & A Bachelors Degree in Commerce from Loyola College – Chennai.
HR by profession and an Artist by passion who loves to pause, inspire, and share..