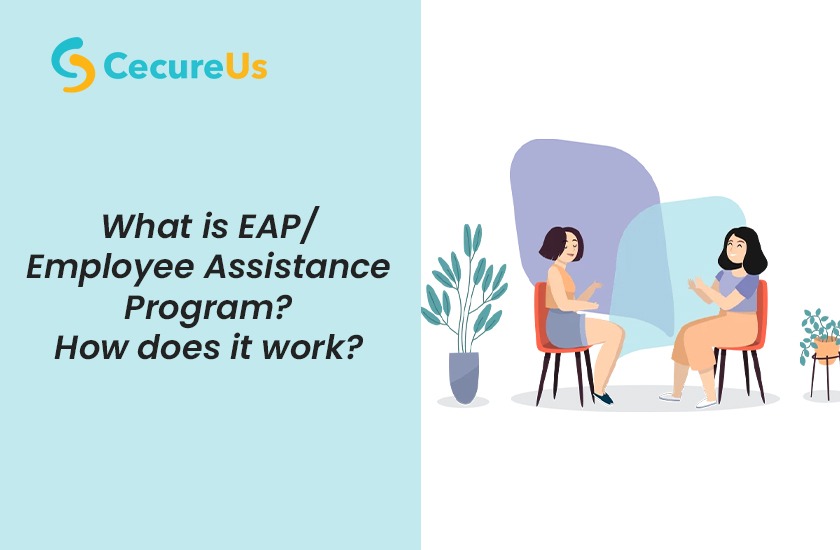 How often at our workplace do we see our fellow employees/colleagues distracted, unable to meet deadlines, or struggling to focus because of their personal life baggage? What do we do to help them? Although most of us are empathetic, more often than not, we are mere spectators to our fellow employees' struggles. As much as our professional lives are an essential part of us, our personal lives shape us into who we are and how we act.
Our personal and professional lives are so intertwined that, on several occasions, we find it extremely hard to identify that line of demarcation. Whether it is relationship issues, parenting struggles, marital issues, financial insecurities, health reasons, anxiety, stress, workload, work-life imbalance, or any challenges we face in our daily lives, they significantly impact our performance at work and how we behave at the workplace. For any organization to succeed in its sector, all employees must contribute their best to the team. And it is practically impossible if personal life problems interfere with work. This is where the Employee Assistance Program intervenes and helps every employee.
What is EAP/Employee Assistance Program?
An Employee Assistance Program is a work-based intervention program offered by employers to all employees to identify and resolve any issues that may adversely affect their work or personal lives. The scope of the Employee Assistance Program is to cover counselling support to resolve personal and professional struggles, financial/legal counselling, wellness workshops, and self-assessments to aid in self-development. Counselling support through the Employee Assistance Program covers a wide range of issues like relationship challenges, child and elder care, and diagnosed mental illnesses like chronic depression, fear and anxiety, Obsessive Compulsive Disorder, Bipolar Disorder, and PTSD, to name a few. The services of an Employee Assistance Program are offered to employees in all workplaces by stand-alone EAP vendors, who deliver these programs at no cost to all employees of an organization. The services are rendered to employees via phone, video consultations, online chats, e-mails, and face-to-face interactions in the workplace. In some organizations, the Employee Assistance Program is not restricted to employees but is made available to their immediate families, spouses, and children.
Psychological Counselling – An overview
To get a clear picture of what psychological counselling means, we should first understand the myths around the same. The general stereotype around counselling is that counselling is giving advice, judging a person, or offering a magic solution to one's problems in life. However, the reality of counselling is far from what we think or assume.
Counselling is a process by which an employee/client and a counsellor set aside time to explore difficulties related to an employee's stress, emotions, or feelings. In a much simpler viewpoint, counselling is nothing but a trained expert helping an employee/client see things more clearly without judging them and by maintaining strict confidentiality.
Top 3 reasons why employees approach a counsellor:
Although counselling through the Employee Assistance Program in the workplace can be availed for several reasons, there are 3 primary reasons for employees to approach a counsellor.
Relationship struggles:
When there is a bump in a relationship, it tends to affect both partners. This becomes even more formidable if the partners belong in the same workplace. Whether Pre-marital or post-marital conflicts, divorce, breakups, or parenting challenges, relationship issues affect an employee emotionally. Though there is a lot of hesitation in our society to pick up the phone and contact a counsellor, a significant number of employees in recent years have been approaching counsellors through the Employee Assistance Programs in their workplaces to settle their relationship issues and get better control of their lives.
Stress and Anxiety:
In this current trend, multi-tasking has become an integral part of our lives. Almost all employees in the corporate world manage their families and work simultaneously. This constant pressure to satisfy both ends puts them under tremendous anxiety and stress. Especially for parents with adolescent kids or kids with health issues, and those employees with a diagnosed mental health condition or those with a dependent elderly, the pressure seems never-ending. Sometimes, we need proper planning, simple hacks, and guidance to sail through tough times. This is where counselling support from the workplace helps. Counsellors can help clients gain insight and perspective of their situations and help them plan their activities to ward off unnecessary stress and anxiety. To achieve this, every organization must train and sensitize their employees to be empathetic and genuinely help their peers by driving and convincing them towards counselling support.
Suicidal thoughts:
When a person encounters suicidal thoughts, immediate intervention is required. Counselling support acts as a saviour for people who are emotionally distressed to the extent of taking a drastic step. Counsellors are equipped with skills to talk and understand their client's points of view and lend a listening ear. Sometimes, a mere vent of frustration is enough to change the entire thought process and the course of action. So, if you notice your colleague, a family member, or a friend in emotional distress, convince them to talk to a psychologist through your workplace Employee Assistance Program immediately.
Signs that someone needs counselling:
All organizations must train their employees to be vigilant of their colleagues and family members so they can receive proper support at the right time.
Warning signs that someone needs help are,
Mood swings, Burnout, Constant worry, Frustration, changes in social behaviour, Confusion, Dipping performance, Addiction, Short temper, and Lack of sleep.
Benefits of EAP for an organization:
Now that we know how the counselling process works and how it helps employees surmount their emotional struggles, let us move on to the benefits of EAP for an organization. With the Employee Assistance Program support, there is
Reduced absenteeism
Reduced worker compensation claims, health care costs, accidents, and grievances
Employee safety and security in the workplace
Enhanced employee productivity in the team
A positive work culture that leads to reduced employee turnover costs
Better morale in the workplace
If you are an organization looking to implement EAP support, write to us at connect@cecureus.com. Visit our portal to book an appointment if you are concerned about yourself or a loved one. For more blogs, vlogs, workshop announcements, and event updates, visit our official website,?www.cecureus.com.