The?Tokyo Olympics 2020?has just concluded amongst much fanfare around the world. India celebrates some of its mind-blowing wins and comebacks in the history of the Olympics as we witness our champions return to their respective hometowns. We all know that India is a diverse country. But are we implementing inclusive diversity in sports?
While 7 medals in the Olympics may not be an achievement for the global community, it sure has been an appreciable feat for our country rich in diversity, given the trouble, toil, and hard work each participant, whether man or woman, put in ? not just in terms of practice. We?ve also won our first Gold Medal in Athletics, making the country prouder than ever before.
Here are some points that are sure to hold your interest:
The Indian Medal winners for the?Tokyo 2020 Olympics are?Neeraj Chopra?(Gold medal for Men?s Javelin throw,)?Mirabai Chanu?(Silver medal for Weightlifting ? women?s 49kg,)?Ravi Kumar Dahiya(Silver medal for Men?s Wrestling ? freestyle 57 kg,)?P.V Sindhu?(Bronze medal for badminton)?India Men?s National Field Hockey team?(Bronze,)?Lovlina Borgohain?(Bronze medal for Boxing ? Women?s welterweight) and?Bajrang Punia (Bronze medal for Men?s Wrestling ? Freestyle 65 kg).
Aditi Ashok,?the woman professional golfer from Bengaluru, finished 4th, a remarkable feat indeed! The Indian Women?s Hockey team undoubtedly put up a spectacular performance making heads turn in the global arena towards India.
We also had the first-ever woman sailor,?Nethra Kumanan, on the sailing team for the Tokyo Olympics. Though she could not win an Olympics medal, she has inspired many to follow their dreams like all the women on the contingent have now paved the path for aspiring woman athletes and sportswomen across the country.
The contingent this year comprised of 124 participants approximately, (not including reserve and alternate athletes) with 69 men and 55 women. This has been the highest number of women to qualify for the Olympics on the Indian contingent since 1952 when Indian women first began representing the country in The Olympics. This is a whopping 52 years from when the Men began representing India in 1900.
Being inclusive in all aspects, let alone sports, is still a long way in a diverse nation like India. It is not easy to qualify for the?Olympics,?but being a woman in India, aspiring to be on the Olympic contingent, even as a participant, is almost unimaginable. Despite all the odds, we?ve seen many strong women fight it out these past few Olympics, and it?s a pleasure to see that the women are winning.
This is definitely not to say that our men are any less, but highlighting that a woman has it all the more difficult even to reach the ground is imperative.
While our Men?s Hockey team has made us proud after all these years, giving us a newfound hope in the game, the women?s team has shown us the power of?resilience, courage, and determination!
With the awareness around inclusive diversity, and the concept trying to make its entry into sports in the recent years, here is a short timeline of the Indian Women?s presence in the Olympics:
Indian Women represented the country in the Olympics for the first time in 1952, while our men had begun participating from the 1900 Olympics. Swimmers?Dolly Nazirand?Arati Sharmaand runners?Nilima Ghose?and?Mary D?Souza Sequeira joined 60 men to become part of the Helsinki Olympic contingent from India. While they could not win medals, they paved the way for any aspiring woman to become a part of the Olympics fame in the years to come.
In 2000,?Karnam Malleswari became the first woman from India to win an Olympic Medal. She won the Olympic Bronze Medal in Weightlifting.
12 years later, the year 2012 saw two women win Medals for the country ??Mary Kom,?an inspiring woman from Manipur, who won a bronze medal in wrestling, alongside?Saina Nehwal,?the woman from Hisar, who won a bronze medal in badminton, both of them breaking stereotypes and glass ceilings, yet again.
The Rio Olympics in 2016 witnessed?PV Sindhu, another proficient sportswoman from Hyderabad, win a Silver Medal and?Sakshi Malik, a Haryana woman, win a Bronze in Wrestling ? the only medals that came home that year.
Finally, 2021 has surpassed it all with a bigger women?s team on the contingent. They have bagged 3 Medals out of the total 7 in the kitty. Our women have represented India in Hockey, Judo, Badminton, Wrestling, Weightlifting, Golf, Boat Racing, Gymnastics, Archery, Athletics, Boxing, Equestrian, Shooting, Table Tennis, and Tennis, which is a long way from the first-time women represented the Country in Olympics in 1952.
While it may seem like we have taken long strides in terms of diversity in sports, we are still a long way to go. Along with the support shown to men, women need equal backing, endorsement, and encouragement at home, in schools, and in society.
With the size of the population and the diversity our country holds in all aspects, it?s time that we began supporting talented Sports persons in every way possible and be inclusive of the talent ? irrespective of their gender, caste, region, religion, and all the other kinds of discrimination present even today.
We also look forward to the day when the Olympics allows for diversity and inclusiveness in terms of participation and representation of the third gender, truly breaking barriers and?social stigma.
When it comes to inclusive diversity, corporates are the front runners. Having a diverse team in sports, with players belonging to various parts of the country, and implementing inclusiveness to bring the best of talent will fetch far more medals for our country than we can probably imagine.
Let this Olympics be another example of what we can do as a country enriched in diversity, and let us do better than to forget our Sportspeople until it?s time for the next Olympics.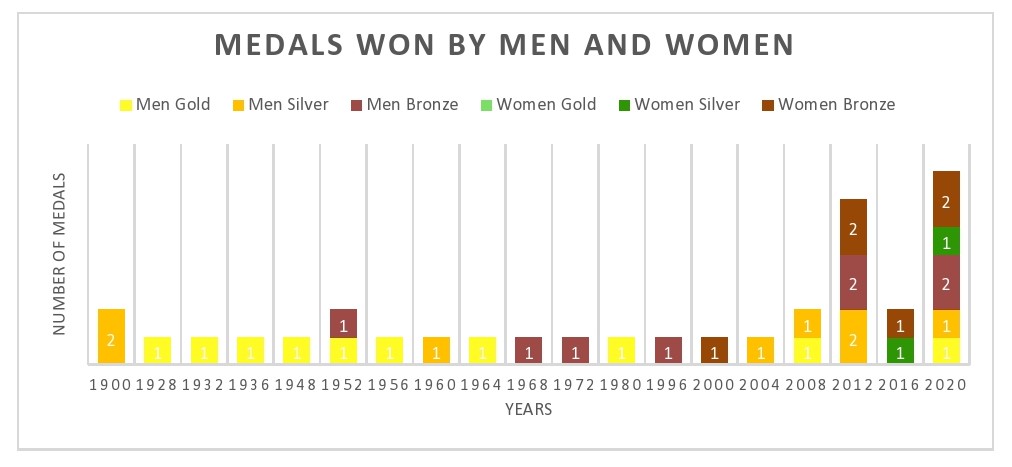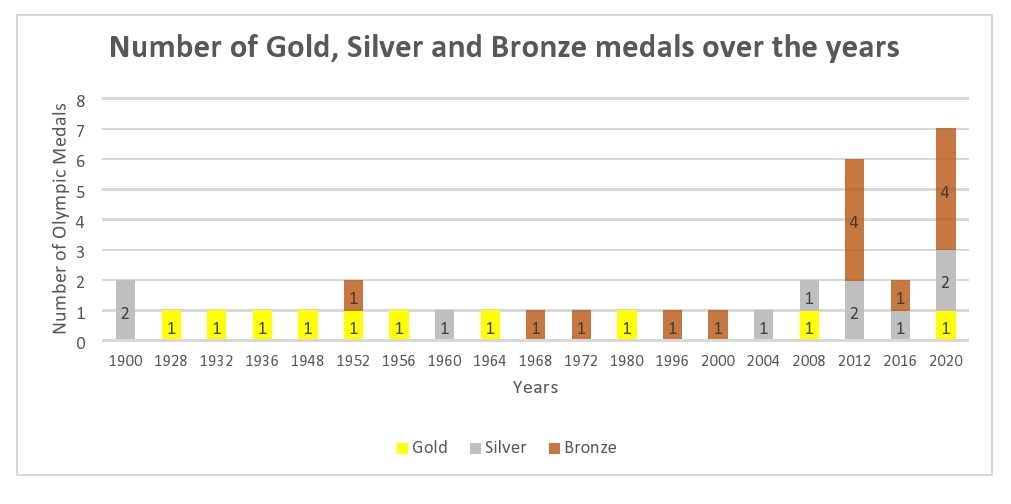 To know more about our Prevention of Sexual Harassment (PoSH), Diversity, Equity and Inclusion (D,E&I) and Employee Assistance Programs (EAP) solutions do? write to us at connect@cecureus.com or call us at +91-7200500221