Virtual Workshop
Date: 4th December 2020 – 6th December 2020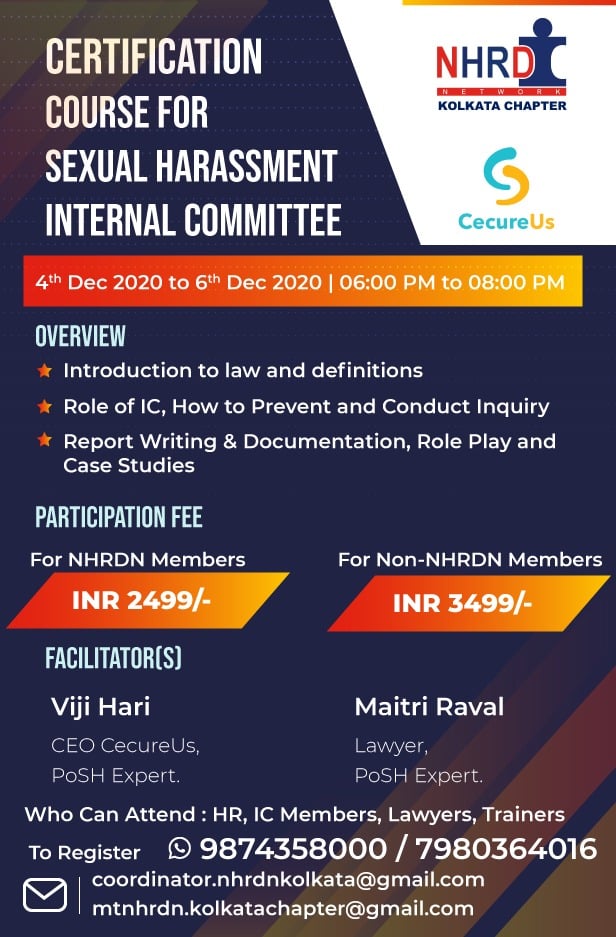 We are extremely pleased to announce our collaboration with NHRDN Kolkata Chapter for a certification course on Sexual Harassment for Internal Committee

(Prevention, Prohibition, and Redressal)

.

Workshop by PoSH experts, Ms. Viji Hari, CEO of CecureUs, and Ms. Maitri Raval on 4th Dec – 6th Dec 2020, from 6 pm to 8 pm exclusively for HR, IC Members,? Lawers, and Trainers.