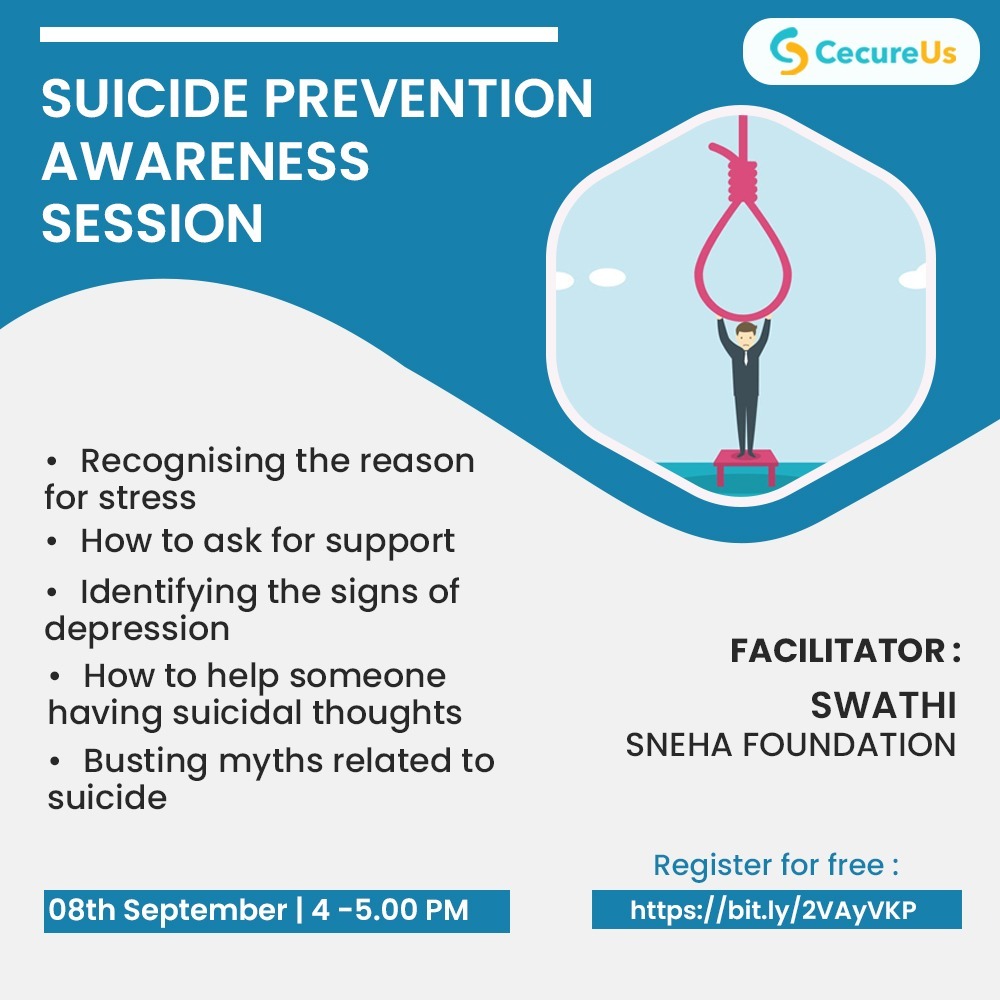 Finding hope is difficult when the going gets tough, but there is always help available.
The Suicide Prevention Awareness Session presented by Swathi from the Sneha Foundation talks about suicide, recognising the signs, and getting access to help.
Join us on the 8th of September from 4 PM to 5:30 PM for an enlightening session. Register for free on https://bit.ly/2VAyVKP.