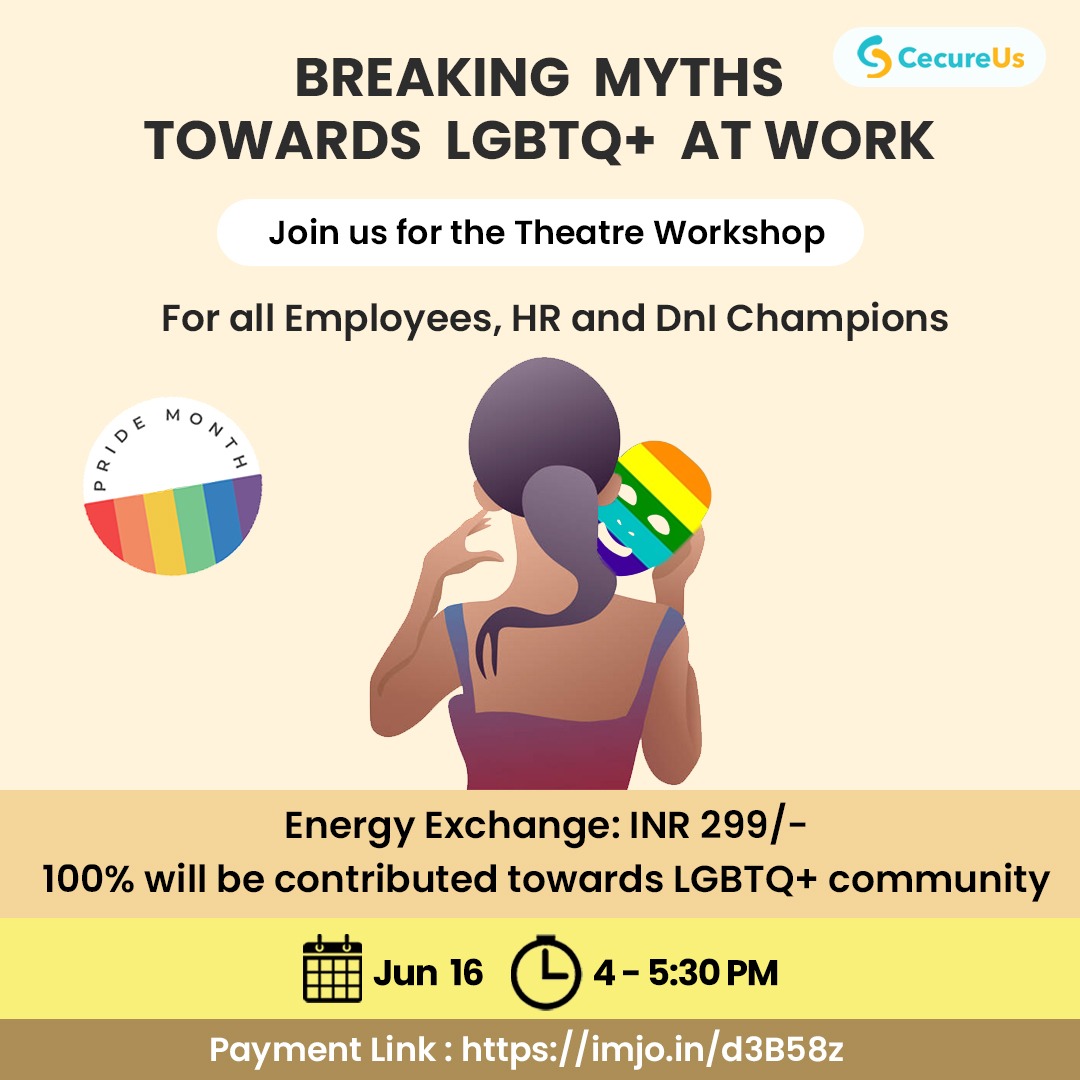 Learning and awareness are two important tools that put us on the path of acceptance and inclusivity.
Individuals who identify as LGBTQ+ deserve non-judgmental treatment as anyone else. This Pride Month, CecureUs is hosting a theatre workshop on breaking myths towards LGBTQ+ persons at work.
All employees, HR, and DnI Champions can register and learn about sexuality, sexual identity, orientation, and more. All funds raised through this activity will be donated to the betterment of the LGBTQ+ community.
Get a glimpse of the theater workshop https://youtu.be/1yJKEJhNP6g